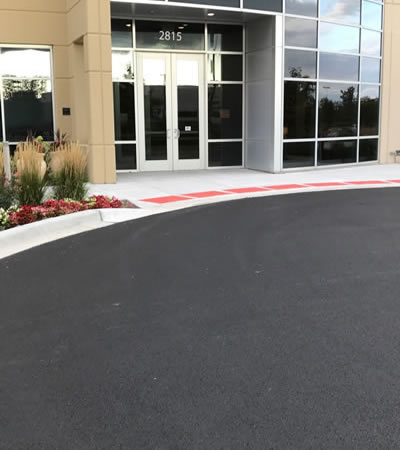 Hardscape – Liberty Mutual Group, Hoffman Estates, Illinois
Problem:
Commercial office building was constructed on a landfill site; poor drainage and base condition was resulting in premature pavement deterioration due to heaving and excessive cracking. Storm water permitting and fill disposal restrictions made the cost of a full reconstruction prohibitive.
Solution:
Our new design attempted to reduce disturbance to the greatest extent possible and installed new subsurface drainage piping to mitigate base saturation. The use of cement soil stabilization improved the base structure prior to installation of new paving. Improvements were also made to the entrance areas to conform with current ADA standards.